Leading the Outsourced IT Revolution: LK Technologies - The Leading IT Company In Greater Cincinnati
In an era where technology is indispensable in business operations, LK Technologies, LLC stands out as a beacon of excellence in providing unparalleled IT services. Established in the heart of Cincinnati in 1999, the company has etched its mark as the undisputed leader in delivering cutting-edge Microsoft Solutions tailored to the unique needs of entrepreneurs, closely held businesses, governmental units, and non-profit organizations in the Greater Cincinnati region.
A Strategic Location for Seamless Services
Positioned strategically at 2520 Harris Ave., Cincinnati, OH 45212, LK Technologies is not just geographically accessible but also deeply rooted in its community. This ideal location enables the firm to maintain a close connection with its clientele, thereby ensuring swift and responsive service delivery.
Foundations Built on Technical Mastery
The genius behind LK Technologies is not just in its innovative services but in the visionary leaders who laid its foundation. The partners who pioneered this organization drew from a deep well of technical expertise and industry experience. They visualized an entity that would seamlessly align IT strategies with a company's overarching business objectives, always keeping an eye on the firm's long-term aspirations. Their commitment to crafting IT solutions that complement a company's growth trajectory has transformed how businesses perceive IT — not as a mere support function but as a synchronized element of their overall business plan.
A Team Defined by Excellence
At LK Technologies, it's not just about the services; it's about the people who deliver them. Every professional under the LK banner embodies the values of punctuality, courtesy, and above all, proficiency. But it doesn't end there. Recognizing the rapid evolution of technology, the company invests heavily in continuous education and training, ensuring that its engineers and support teams are always equipped with the most current technological knowledge. This commitment to professional growth ensures that every client interaction is informed, relevant, and beneficial.
A Mission Grounded in Value Addition
In its pursuit to dominate the IT service realm in the Midwest, LK Technologies has one unwavering mission: to deliver technology solutions that genuinely enhance business processes. The company's vision transcends beyond mere service provision; they strive to be more than a service provider. They aim to be a business partner, a guiding force in the technological realm, simplifying complexities and turning the phrase "Technology Made Easy" from a slogan to a tangible reality for all their clients.
LK Technologies: The Leading IT Company In Cincinnati
In a nutshell, LK Technologies is not just another IT service provider; it's an institution that has redefined IT outsourcing in Cincinnati and Southwestern Ohio. Its legacy, built over decades, exemplifies what it means to blend technological expertise with business insight. LK Technologies is the choice for companies looking to elevate their IT game. It's not just about outsourcing IT; it's about partnering with the best in the business.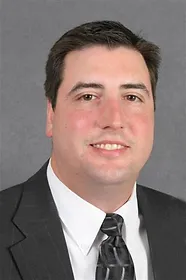 Christopher Lane
President / CEO, MCSE, CNA, CCA.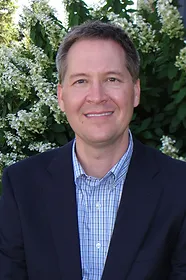 Dennis Kolkmeyer
Vice President of Operation, MCSE.